Biolite BaseLantern
Bluetooth Lantern & Power Hub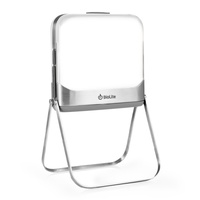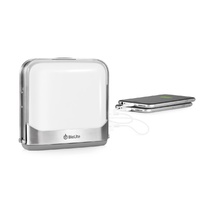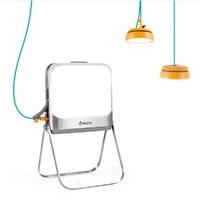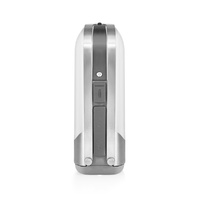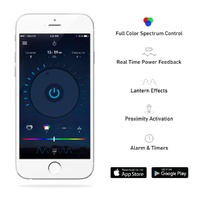 ---
The world's first flatpack lantern combines breakthrough edge-lighting with Bluetooth connectivity to bring you your own miniature smartgrid. Featuring a 7800 mAh rechargeable li-on battery, the BaseLantern offers big power to light large group settings and charge your gear. A custom Low Energy Bluetooth app connects with your BaseLantern and unlocks a suite of features like sleep timers, proximity activation, and real-time battery feedback so you get the most from your off-grid energy.
Features:
- 500 lumen flat-pack lantern & USB power bank
- 7800mAh USB output (2x)
- Total Control - Bluetooth functionality with FREE App
- Full Colour Control: Select Colours & Use lighting effects
- Party Mode & BPM Pulse included
- Real time Power Usage stats
- Remotely Turn On, Off & Dim
- Alarm & Timers
- Charges 4x Smartphones or 1.25x Tablets
- Control directly via button or through bluetooth
- Stainless Steel Folding Legs
- Compatible with Biolite SiteLight, SiteLight Mini and SiteLightXL
Specifications:
- Dimensions: 129mm x 127mm x 44mm
- Weight: 587g
- Charge Input: Micro USB
- Outputs: USB x2, SightLight Port x2
- Stainless Steel Housing & Legs
- Burn Time: 54hrs on Low, 5 Hours on High
- Water Resistance: IPX4
- Lumen Output: 500 Lumens
- Battery Size: 7800mAh
What's included:
- 1x BaseLantern
- 1x Micro USB Cord
- 1x Instructions
---
Aus Post Postage & Handling
- $0.00
Standard Post via the Australia Post Road Freight Network. 2-7 business days delivery to 98% of Australian population.