BioLite KettleCharge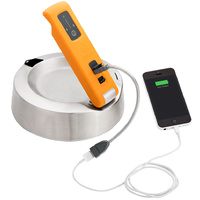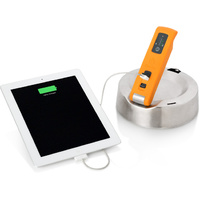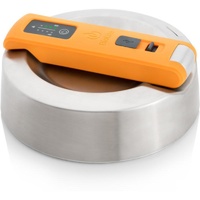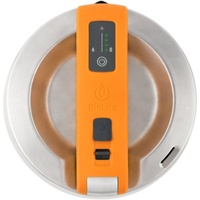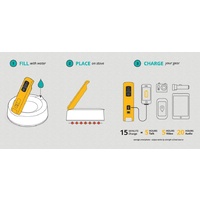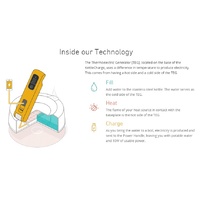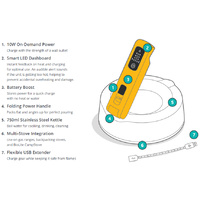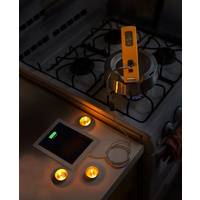 ---
The BioLite KettleCharge provides off-grid power in a matter of minutes using nothing but heat and water. With it's high output Thermoelectric generator you can charge devices such as smartphones, tablets, GPS units etc at the same time as making a cup of tea. Perfect for the outdoors or emergencies, the KettleCharge delivers clean water and powerful charging in minutes. Storm or power blackout? Simply boil the BioLite KettleCharge with a gas or camping stove and you can charge your devices all while boiling water to have a nice hot cup of tea! Fill, Heat, Charge.
Details:
Stainless Steel Kettle
Built-in 1250mAh LiFeP04 battery allows you to charge the KettleCharge and store the power then charge devices later
High ouput USB socket that provides 2 amps (5v, 10watts) which is the same as most wall plug chargers supplied with smartphones and tablets.
Works on any stove: Home ranges, Portable Stoves, Gas Stoves, BioLite CampStove
Boils water: Heat up and/ore sterilize 750ml of water for cooking, drinking and cleaning
Smart LED Dashboard Panel: Get instant real-time feedback on the heat of the kettle and the amount of power being generated
Includes heat resistant USB extension cable to protect your devices and factory charge cables
Low water level alert: Audible alert warns when the kettle is running dry to prevent overheating and damage
Charge time: 15 mins charge provides enough power for: 5 hours of talk, 5 hours of video, 20 hours of Audio (Average smartphone, output varies by heat strength)
Specifications:
Rechargable Battery: 1250mAh LiFeP04 battery
Power Output: 10 watts, 5 volt, 2 amp
Materials: Stainless Steel and heat resistant plastic
Capacity: 750ml
Dimensions: 190mm x 74mm x 186mm (when extended)
Weight (Dry): 907 grams
Compatible Devices: USB Chargable devices such as Smartphones, Tablets, GPS Units, Lights
What's in the box?
BioLite KettleCharge with Thermoelectric generator & rechargable battery
Heat resistant USB Extension cable
Instruction Manual