Imperial Berkey Deluxe Fluoride Reduction Pack (17L)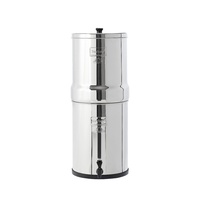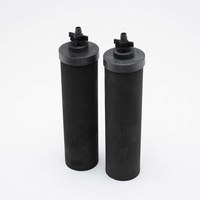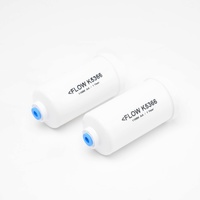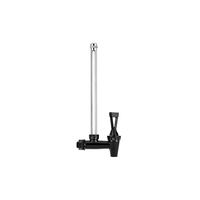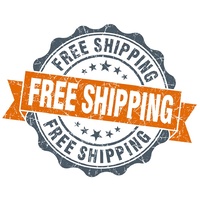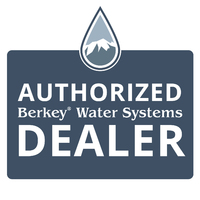 ---
Imperial Berkey 17 Litre Deluxe Fluoride Reduction Package includes:
1x Imperial Berkey 17 Litre

1x Pair Black Berkey Purification Elements

1x Pair PF2 Fluoride Reduction Filter Elements

1x 10" Sight Glass Spigot (Water level gauge and tap combination)​
Imperial Berkey Specifications:
• 17 Litre storage capacity (34L total)
• 64.4cm High
• 25.4cm Diameter
Berkey Water Purifiers are known world wide for their healthy, natural method of water filtration with results that speak for themselves. They are constructed of high quality polished stainless steel and provide the highest standards of water purification.
The family-sized Imperial Berkey system is the perfect water purification system for use for outdoor activities, during unexpected emergencies or for a medium sized family. If you are looking for a bench top, family sized water purifier the Imperial Berkey is the ideal size. The Imperial Berkey is designed to pack down to make travelling and storage easier.
This powerful system purifies both treated water and untreated raw water from such sources as lakes, streams, stagnant ponds and water supplies in foreign countries, where regulations may be substandard. This system works just as well in third world countries as it does on the bench in your kitchen.
The Imperial Berkey system with the Berkey Black Purification elements removes viruses, pathogenic bacteria, cysts and parasites and extracts harmful chemicals such as herbicides, pesticides, VOCs, organic solvents, radon 222 and trihalomethanes. It also reduces rust, silt, sediment, foul taste and odours and unhealthy minerals such as lead and mercury all while retaining healthy ionic minerals such as magnesium,potassium and calcium. Constructed of highly polished 304 stainless steel the system comes complete with two purification elements and utilizes the latest technological advances.
This system has a storage capacity of about 17 liters and when in use it stands 64.4cm in height with a diameter of 25.4cm. The upper chamber nests within the lower chamber for transport and stands only 43.2cm high.
Features:
• Filters on average 6-10 litres per hour using one pair (2) Black Berkey Purification Elements but can filter up to 20 litres+ per hour if the top chamber is kept topped full (dependant on water quality)
• Completely off-grid operation, no electricity or plumbing required
• Freestanding system, lightweight & easy to move and transport. Use it on the kitchen bench, take it camping, take it out the garage or backyard then move it back to the kitchen
• One pair of Black Berkey Purification Elements will last for approx 22,600 litres
Black Berkey Purification Elements:
• Remove bad odours and taste, transforms town or mains water into water that tastes sweet and pure
• Removes chlorine to below lab detectable levels
• Removes detergents and solvents
• Removes viruses to greater than 99.999%
• Removes parasites to greater than 99.999%
• Exceeds Purification Standard (Log 4): MS2 Coliphage - Fr Coliphage
• Pathogenic Bacteria greater than 99.9999%
• Exceeds Purification Standard (Log 6): Raoultella terrigena TRIHALOMETHANES - Removed to >99.8% (Below Lab Detectable Limits): Bromodichloromethane - Bromoform - Chloroform - Dibromochloromethane
• Removes inorganic minerals
• Removes heavy metals including chromium, lead, arsenic and aluminium
• Removes cloudiness, silt and sediment. You can filter creek, river and dam water safely
• Removes hormones, pharmecuticals, petrol, alpha & beta radiologicals and uranium
• Removes herbicides and pesticides including Glycophosphates (ie Round-up)
• Removes PFOA & PFOS
Specifically:
Viruses: Removed to >99.999% (Log 5)
MS2 Coliphage - Fr Coliphage
Exceeds purification standards (Log 4)
Pathogenic Bacteria (And Surrogates): Removed to >99.9999%
Raoultella terrigena (Pathogenic Bacteria Surrogate); Bacillus atrophaues (Anthrax Surrogate); Salmonella Enterica
Exceeds purification standard (Log 6)
Trihalomethanes: Removed to >99.8%
Bromodichloromethane; Bromoform; Chloroform: Dibromochloromethane
*Below Lab Detectable Limits
Inorganic Minerals:
Chloramine; Chloride; Chlorine Residual (Total Residual Chlorine); Free Chlorine
*Removed to Below Lab Detectable Limits
Heavy Metals (High & Low pH Levels):
Aluminum (>99%); Antimony (>99.9%); Barium (>80%); Beryllium (>99.9%); Bismuth (>99.9%); Cadmium (>99.7%); Cobalt (>95%); Chromium (>99.9%); Chromium 6 (>99.85%); Copper (>99.9%); Iron (>99.9%); Lead (>99.9%); Mercury (>99.9%); Molybdenum (>90%); Nickel (>99.9%); Vanadium (>87.5%); Zinc (>99.9%)
Micro-Organisms: Removed to >99.9%
Including: Total Coliform, Fecal Coliform, e.Coli
Pharmaceutical Drug Contaminants: Removed to >99.9%
Acetaminophen; Caffeine; Carbamazepine; Ciprofloxacin HCl; Erythromycin USP; Sulfamethoxazole; Trimethoprim; Bisphenol A; Diclofenac Sodium; 4-para-Nonylphenol; 4-tert-Octylphenol; Primidone; Progestrone; Gemfibrozil; Ibuprofen; Naproxen Sodium; Triclosan.
Pesticides & Volatile Organic Compounds: Removed to Below Lab Detectable Limits
1,1,1,2-Tetrachloroethane, 1,1,1-Trichloroethane (TCA), 1,1,2,2-Tetrachloroethane, 1,1,2-Trichloroethane, 1,1,2-Trichlorotrifluoroethane, 1,1-Dichloroethane (1,1-DCA), 1,1-Dichloroethylene (1,1-DCE), 1,1-Dichloropropene, 1,2,3-Trichlorobenzene, 1,2,3-Trichloropropane, 1,2,4-Trichlorobenzene, 1,2,4-Trimethylbenzene, 1,2-Dibromo-3-chloropropane (DBCP), 1,2-Dibromoethane, 1,2-Dichloro-1,1,2-trifluoroethane (CFC 123a), 1,2-Dichlorobenzene, 1,2-Dichlorobenzene-d4, 1,2-Dichloroethane, 1,2-Dichloropropane, 1,3,5-Trimethylbenzene, 1,3-Dichlorobenzene, 1,3-Dichloropropene, 1,4-Dichlorobenzene, 2,2-Dichloropropane, 2,4,5-T, 2,4,5-TP (Silvex), 2,4-D, 2,4-DB, 2-Butanone (MEK), 2-Chlorotoluene, 2-Hexanone, 2-Methyl-2-propanol, 3,5-Dichlorobenzoic Acid, 3-Hydroxycarbofuran, 4-Bromofluorobenzene, 4-Chlorotoluene, 4-Isopropyltoluene, 4-Methyl-2-pentanone, 4-Nitrophenol4,4′-DDD4,4′-DDE, 4,4″-DDT, 5-Hydroxydicamba, Acetone, Acenaphthylene, Acifluorfen, Alachlor, Aldicarb, Aldicarb Sulfone, Aldicarb Sulfoxide, Aldrin, alpha-Chlorodane, Ametryn, Anthracene, Aroclor (1016, 1221, 1232, 1242, 1248, 1254, 1260), Atraton, Atrazine, Baygon, Bentazon, Benzene, Bromacil, Bromoacetic Acid, Bromobenzene, Bromochloromethane, Bromodichloromethane, Bromomethane, Bromoform, Butachlor, Butylate, Butylbenzylphthalate, Carbaryl, Carbofuran, Carbon Tetrachloride, Carboxin, Chloramben, Chlordane, Chloroacetic Acid, Chlorobenzene, Chlorobenzilate, Chloroethane, Chloroform, Chloromethane, Chlorpropham, Chlorprophane, cis-1,2-Dichloroethylene, cis-1,3-Dichloropropene, cis-Nonachlor, Cycloate, Dacthal Acid, Dalapon, Diazinona, Dibromoacetic Acid, Dibromochloropropane (DBCP), Dibromomethane, Dicamba, Dichloroacetic Acid, Dichlorodifluoromethane (CFC 12), Dichloromethane, Dichlorvos, Diclorprop, DieldrinDiethylphthalate, Dinoseb, Diphenamid, Disulfoton, Disulfoton Sulfone, Disulfoton Sulfoxidea, Endrin, EPTC, Ethoprop, Ethylbenzene, Ethylene Dibromide (EDB), Fenamiphos, Fenarimol, Fluorobenzene, Fluridone, gamma-Chlorodane, Glyphosate, Halo acidic Acids (HAA5), Heptachlor, Heptachlor Epoxide, Hexachlorobenzene, Hexachlorobutadiene (CCC), Hexachlorocyclopentadiene, HexazinoneIsophorone, Isopropylbenzene (Cumene), Lindane (Gamma-BHC), Merphos, Methiocarb, Methomyl, Methoxychlor, Methylcyclohexane-methane, Methyl Paraoxon, Methyl tert-Butyl Ether (MTBE), Metolachlor, Metribuzin, Mevinphos, MGK 264, Molinate, Monochlorobenzene, m-Xylenes, Naphthalene, Napropamide, n-Butylbenzene, Norflurazon, n-Propylbenzene, Oxamyl, o-Xylene, Pebulate, Pentachlorophenol, Picloram. Prometon, Prometryn, Pronamidea, Propazine, p-Xylenes, sec-Butylbenzene, Simazine, Simetryn, Stirofos, Styrene, Tebuthiuron, Terbacil, Terbufos, Terbutryn, tert-Butylbenzene, Tetrachloroethylene (PCE), Tetrahydrofuran (THF), Thiobencarb, Toluene, Toxaphene, trans-1,2-Dichloroethylene, trans-1,3-Dichloropropene, trans-Nonachlor, Triademefon, Tribromoacetic Acid, Trichloroacetic Acid, Trichloroethene (TCE), Trichloroethylene, Trichlorofluoromethane (CFC 11), Tricyclazole, Trifuralin, Vernolate, Vinyl Chloride, and many more*
Also removes or reduces:
Arsenic (>99.9%); Escherichia coli (E. Coli) (>99.999%); Fluorene (>99.9%); Manganese (>99.9%); MBAS (>96.67%); Nitrites (>95%); PCB's (>99.9%); Petroleum Products (Gasoline, Diesel, Crude Oil, Kerosene, Mineral Spirits, Refined Oil- All >99.9%); Selenium (>99.9%); Thallium (>99.5%); Rust; Silt; Sediment; Turbidity; Foul Tastes and Odours.
PF2 Fluoride Filters:
Offer greater than 99.75% Fluoride Reduction as well as reducing Pre-oxidized Arsenic III and Arsenic V, MTBE & Other heavy metal ions

Are installed inline with the Black Berkey Purification Elements

Require priming just like the Black Berkey Elements

Can reduce filtration flow rate by 15-20%

Reduces the storage capacity of the system by approximately 600ml

Length: 152.4mm, Width: 63.5mm

Colour: White

Replace every 2 years or 3785 litres (1000 gallons) per pair (whichever comes first)
Please note: Some assembly required.
---
Postage & Handling
- $0.00