Pink LifeStraw Go 2-Stage Filtration Water Bottle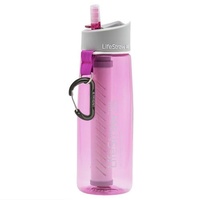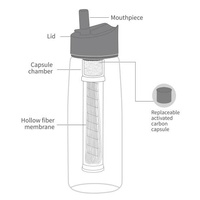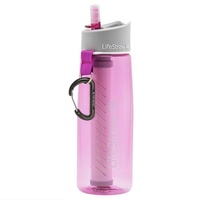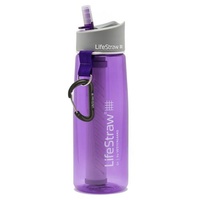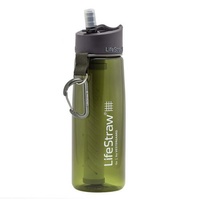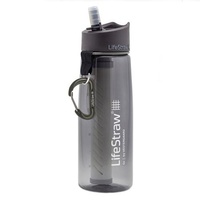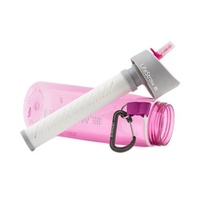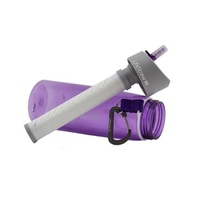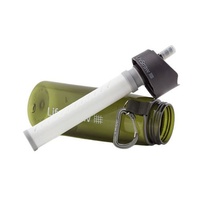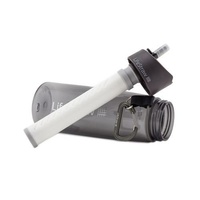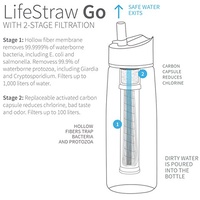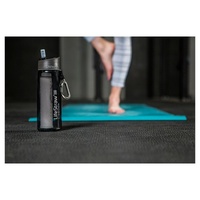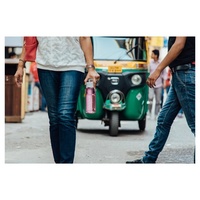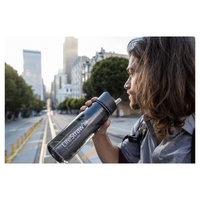 ---
Dual Action Filtration
Reduces Chlorine, pesticides, herbicides, bacteria & parasites
Reduces bad odour and taste
The new LifeStraw Go incorporates 2-stage filtration technology into a refillable water bottle. In addition to the hollow fibre membrane which removes bacteria and protozoa, it incorporates a carbon capsule that reduces chemicals and bad taste. Available in 4 colours.
BPA-free portable water filter bottle
Available in 4 great colours
2-Stage filtration reduces Chlorine, pesticides, herbicides, bad odour and taste from water
Light-weight & durable
670ml storage volume
Removes 99.9999% of waterborne bacteria
Removes 99.9% of waterborne protozoan parasites
Effective against waterborne diseases such as Escherichia coli (E.coli), Salmonella, Cryptosporidium parvum and Giardia lamblia
Carabiner for attaching to a backpack
Filters 4,000 litres + before the need to replace the hollow fibre membrane filter
Chemical-free
Transforms microbiologically contaminated water into safe, clean drinking water
Filter water from any fresh water source*
Microfiltration membrane technology to filter down to 0.2 microns
Reduces turbidity (muddiness)
Requires no power, batteries or replacement parts
Ideal for hiking, camping, travel & emergency use and everyday use
---
Aus Post Postage & Handling
- $8.50
Standard Post via the Australia Post Road Freight Network. 2-7 business days delivery to 98% of Australian population.