Folding Firebox 5" Stove Gen 2
5″ Folding Firebox Campfire Stove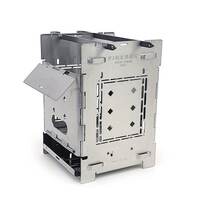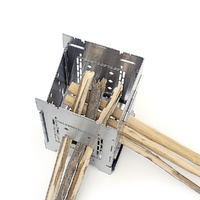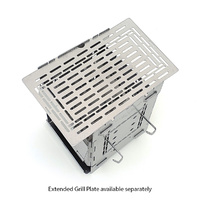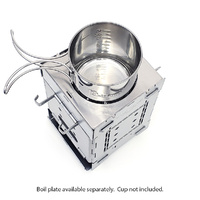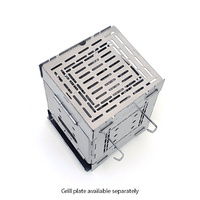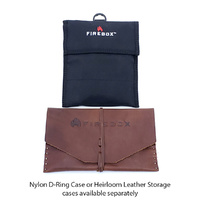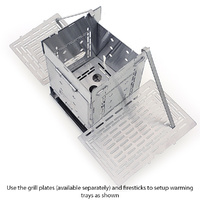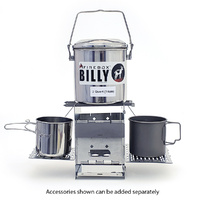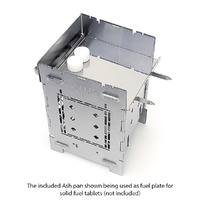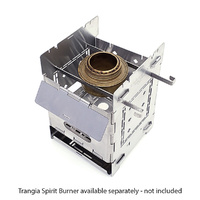 ---
The Gen2 5" Folding Firebox Campfire Stove is a multi-purpose super tool for fire. It's a multi-fuel cook stove able to utilize wood and other fuels found in nature, solid fuel tablets, alcohol burners, iso-butane gas burners, gel fuels (Sterno), wood pellets or charcoal briquettes. The Folding Firebox's larger size and sturdy construction makes it stable enough for a large dutch camp oven yet it can be used with cookware as small as a camping cup. The Folding Firebox Stove is also easy to set up. It effortlessly opens into position, and when it's time to go it folds flat - ready to slide into your pack.
Features:
Multi-fuel versatility
Pre-Fuelable (for less fussing with the fire)
No assembly, hinged construction (a true folding stove)
High heat output (Boil 2 cups as fast as 2:30min)
Multiple cooking configurations, useful accessories
Use virtually any size cookware
Functions as a portable campfire
Use the optional Trangia Gas Burner to convert the Firebox into a Gas Stove
Specifications:
Made of Stainless Steel Width: 12.7 cm (5.0")
Height: 19 cm (7.5")
Folded: 0.95 cm (.375")
Weight: 907g
Supplied with 1 Ashpan and 2 Fire Sticks
---
Aus Post Postage & Handling
- $0.00
Standard Post via the Australia Post Road Freight Network. 2-7 business days delivery to 98% of Australian population.