Berkey PF2 Fluoride Reduction Filters (Suits Black Berkey Filters) 1x Pair (2)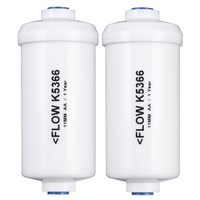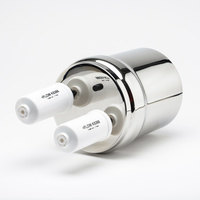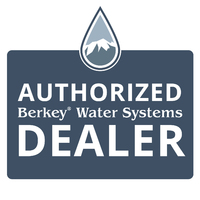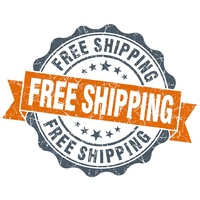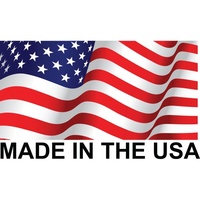 ---
Up to 99.75% reduction in fluoride.
The Berkey PF2 reduction elements are designed for use in conjunction with Black Berkey Purification Elements. The PF2 Elements screw onto the Black Berkey element thread stems and hang in the bottom tank of the Berkey Filter System. After the Black Berkey Purification Elements have filtered the water, the PF2 Elements then perfom a second stage filtration process which is designed to absorb the following unwanted elements found in drinking water:
Fluoride

Arsenic V and pre-oxidized Arsenic III

Other residual heavy metal ions
FLUORIDE: Testing for fluoride was based on 20-30ppm of the ion in the influent aqueous solution at a flow rate of no more than 3 gpm (11 lpm) per cubic foot of media. Results of < 1ppm of the fluoride ion in the effluent were typical for the media (>95% reduction). Under optimum conditions, effluent concentrations of less than 50 ppb were readily achieved (>99.75% reduction).

ARSENIC: This product uniquely targets the entire family of arsenic oxide anions as well as the arsenic cations.

When to replace?
Under normal conditions it is recommended that each set of two Berkey PF-2 elements be replaced after 1,000 gallons/pair (3,785 liters/pair) or 2 years, whichever comes first.
Details:
Sold as a pair (2)

Do not

boil the PF2 elements.

The PF-2 elements need to be primed just like the Black Berkey elements (included instructions show how easy it is)

Berkey PF2

elements reduce filtration flow rate by approx 15-20%.

The PF2 elements are easy to install. After installing the Black Berkey elements, simply screw the PF2 elements onto the thread stems of the Black Berkey purification elements (leave the wingnuts from the Black Berkey Purification Elements in place). Be sure to read the supplied manual for correct installation! The PF2 elements then sit suspended in the bottom tank and are ready use! Make sure that you filter and discard the first full tank to remove any residual manufacturing dust etc.

Length: 152.4mm, Width: 63.5mm

Colour: White

Replace every 2 years or 3785 litres (1000 gallons) per pair (whichever comes first).

Quality checked before delivery.
---
Postage & Handling
- $0.00