HydroBlu Sidekick 3-Stage Straw Water Filter
0.1 Micron Ultra-Lightweight Pocket Hiking Filter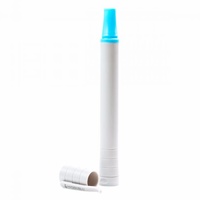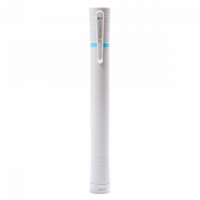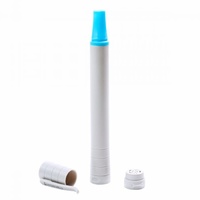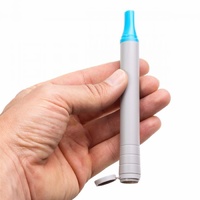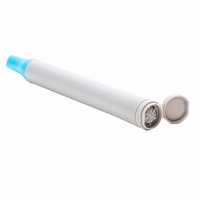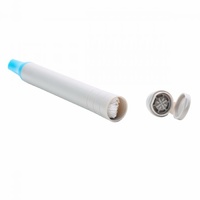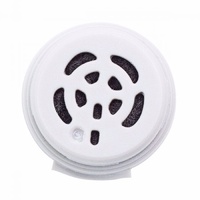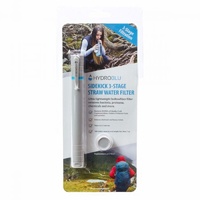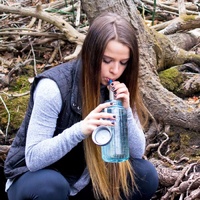 ---
Best Straw Filter Available

Ultra-Lightweight 0.1 Micron Hiking Straw Filter

3-Stage Hollow Fibre, Carbon Matrix & Pre-Filter system to remove Bacteria, Heavy Metals & Chemicals
Whether you are hiking, camping, backpacking, or just need a solid backup water filter, the Sidekick 3-Stage Straw Water Filter by HydroBlu is your perfect adventure companion. The 3-stage water filter provides the most robust filtration of any straw style filter.
The easy to use Sidekick protects you from bacteria, chemicals, heavy metals, and other contaminates. Large sediment is blocked with the cotton pre-filter membrane, increasing the longevity of the filter. Nasty chemicals and heavy metals are adsorbed by the Activated Carbon Filter. Activated Carbon removes lead, iron, cadmium, nickel, chromium, and zinc along with chlorine, pesticides, herbicides, gasoline, and diesel fuel. Once the pre-filter and Activated Carbon filters have reached their life expectancy of 50 gallons, they can simply be replaced with the extra end cap filter which is included. Finally, the Ultrafiltration Hollow Fiber removes 99.999% of bacteria. Hollow Fiber is made of dozens of tubes that have microscopic holes (0.1 microns) that don't allow bacteria to pass through, while allowing clean water through by size exclusion technology.
Regardless, if you are running on the trail or backcountry skiing the lightweight design of the Sidekick won't slow you down as it only weighs 16 grams. It can fit perfectly into your pocket, day pack, or emergency kit. No matter where you go it's always better to take your Sidekick with you.
Ideal Uses:
Travel

Camping

Hiking

Outdoor Adventures

Emergency Relief

Emergency Kits

Scouts
Features:
Ultra Portable and Light-weight

3-Stage Filtration System

Removes up to 99.9999% of bacteria, such as Giardia, E coli, cryptosporidium, and more

Removes up to 99.9 of Protozoa

Removes heavy metals such as lead, iron, cadmium, nickel, chromium, and zinc

Removes chemicals such as chlorine, pesticides, herbicides, gasoline, and diesel

Perfect for camping, backpacking, scouting, hiking, and for emergency situations or emergency preparedness

Includes spare replacement carbon filter

Pocket Clip

End caps to keep the filter sterile between uses
Specifications:
Weighs only 16 grams.

Size: 1.8cm wide x 15cm tall

Filter Lifespan: approx 380 Litres

Replaceable Pre-Filter Lifespan: approx 190 Litres (Activated Carbon)

Flow Rate: Approx 250ml/min

Working temp:

4

°C - 50

°C

BPA Free
---
Aus Post Postage & Handling
- $8.50
Standard Post via the Australia Post Road Freight Network. 2-7 business days delivery to 98% of Australian population.